20 years of Dr. Reddy's in Romania
Representation Office in Romania was opened in 1995 as an entrepreneurial initiative with only one employee for the first year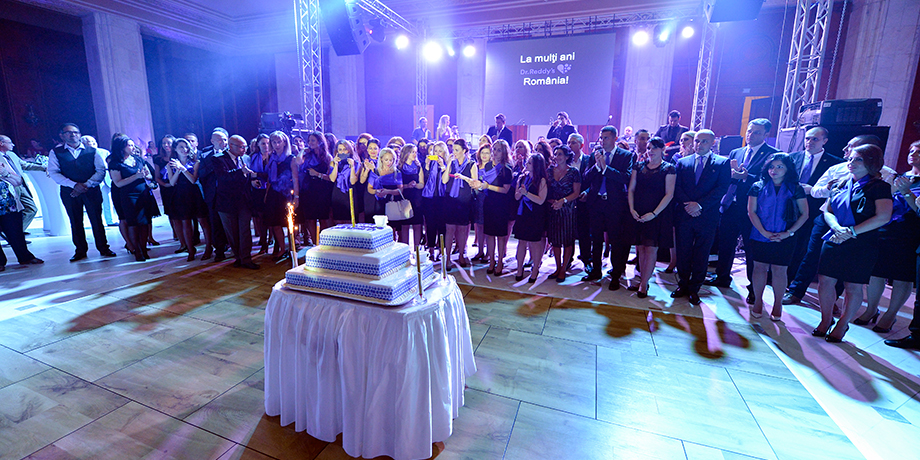 20 years of good health
Dr. Reddy's celebrated the milestone of completing 20 years of its presence in Romania, using the occasion to introduce its new brand and visual identity to over 400 guests including doctors, pharmacists, providers and other partners of the company.
Abhijit Mukherjee, Chief Operating Officer - Dr. Reddy's Laboratories Ltd, who was present on the occasion, declared: "I am proud to celebrate 20 years of Dr. Reddy's in Romania and to congratulate our talented and dedicated team for this important achievement. Romania is one of our most important markets in South-east Europe with a good potential for growth in the future. I am certain that we will succeed in offering patients in Romania innovative products in the near future."
The celebrations were opened by Vijay Palamadai, Country Manager, who said, "The support and trust that we have received over these 20 years are motivating each employee to innovate and find solutions today, for the problems of tomorrow. We don't see medicine as simple molecules but as a way to help people return to good health."
The new logo was innovatively introduced through an electronic mapping on the walls of the receiving room of the Parliament Palace, one of the world's most unique buildings.
Dr. Reddy's commenced operations in Romania with a representative office in 1995 as an entrepreneurial initiative with one employee in the first year. The period of the next twenty years was marked by significant milestones and achievements such as Omez becoming the second highest selling generic medicine in Romania. Today, Dr. Reddy's Romania is an organization of about 100 employees and a turnover of around US$ 20 million in FY16, with a strong reputation in the therapy areas of Gastroenterology and Oncology.